As the Teaching Assistant of Canada's only Mathematics of Gambling course for four years,
I realized that Blackjack was a game of skill like Poker which could be played legally so I
wanted to legalize Blackjack for the same reason.
These are just some of the news reports from that "crusade" which culminated in the
"Project Robin Hood" Raid on what was the largest gaming house in Canadian history,
28 Poker and Blackjack tables. The text of these press clipping may be read at: turmelpress.com/prsgame.htm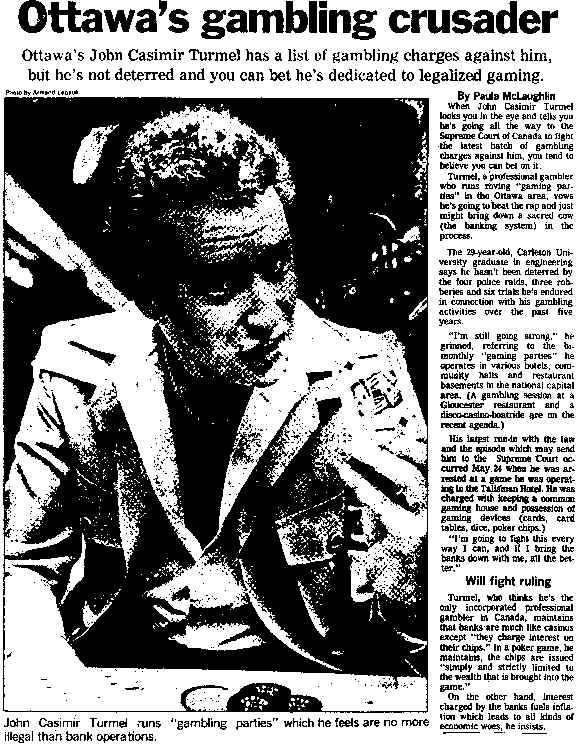 After having been busted and fined $500 in 1977 and busted and jailed for 8 days in 1978,
the Rockert decision in the Supreme Court of Canada ruled that a one-night stand was
not a gaming house because it wasn't there long enough to impugn the reputation of the
neighborhood. So I decided to get rid of the neighborhood by moving my game on a boat.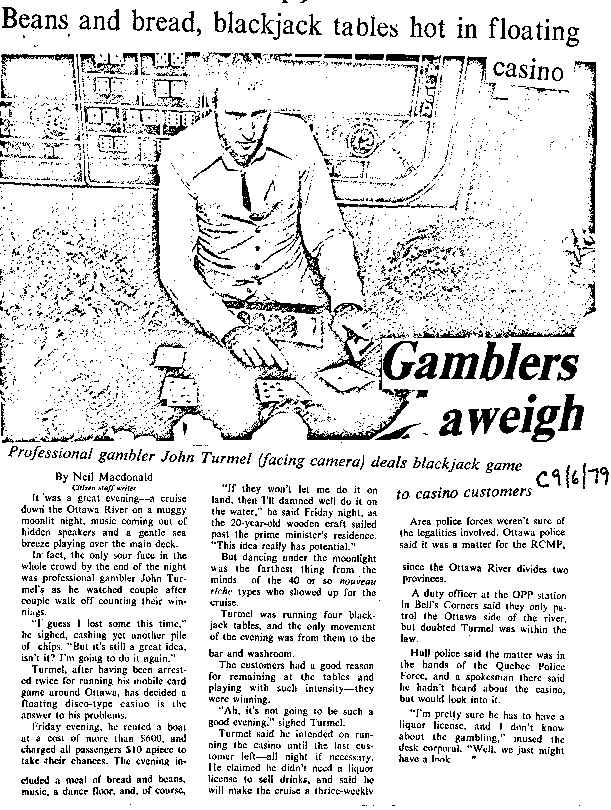 I was charged again by the Hull police and was convicted even though I had
argued to the judgethat I hadn't heard any fish complaining. I was fined $500.
Then I tried another loophole witih the following results:


Then I tried another loophole in 1981 with the following results: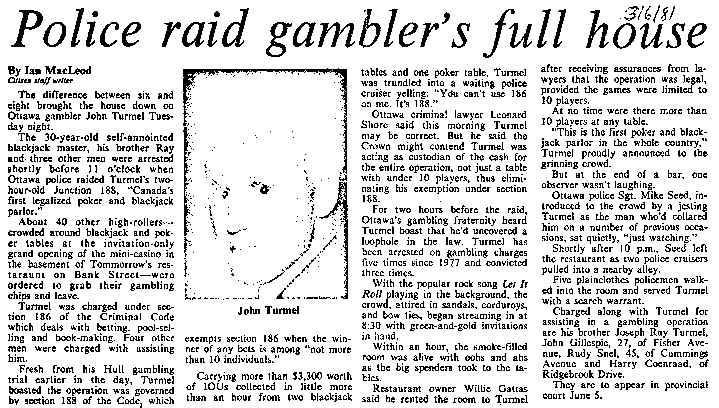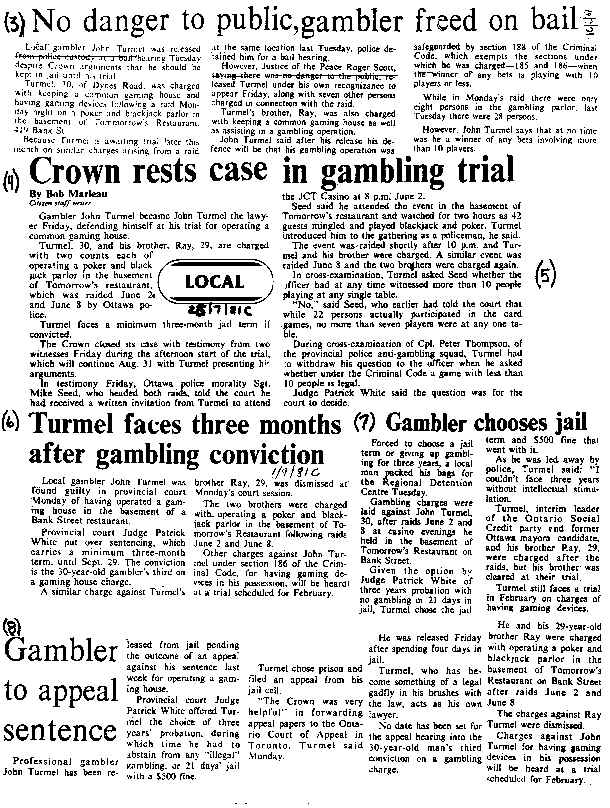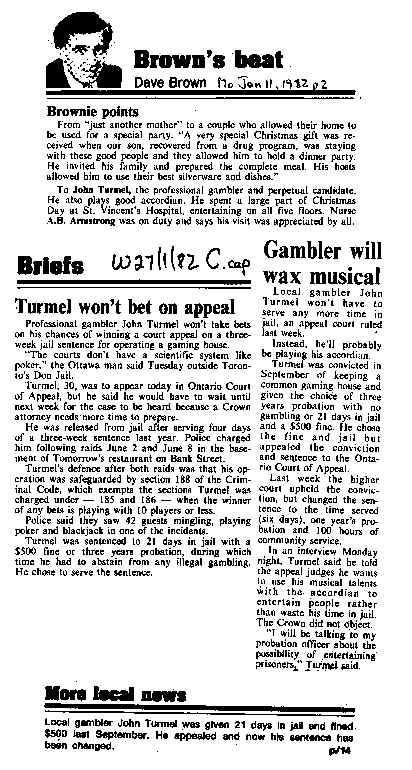 In the meantime, I operated legal poker including Holdem tournaments.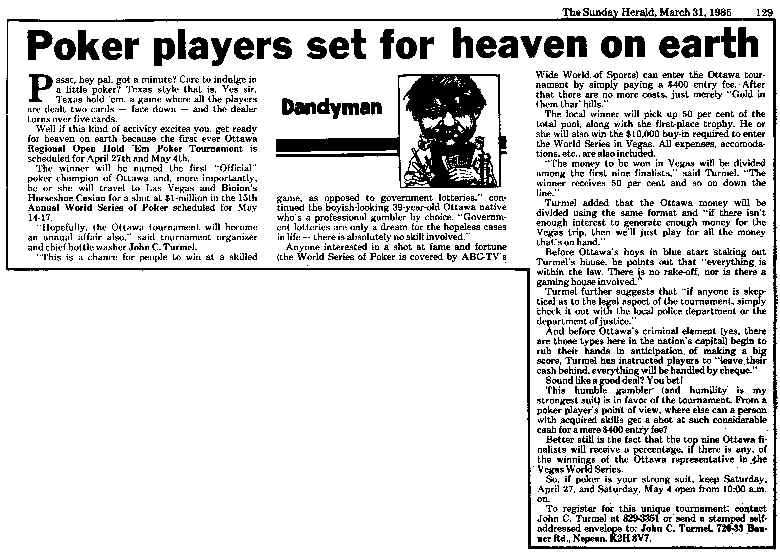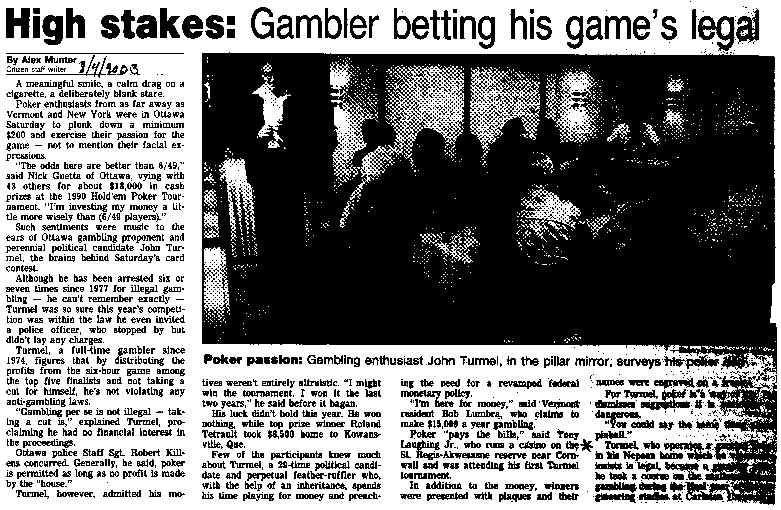 Finally, after again being raided in 1988 at the Bayshore Hotel, some good news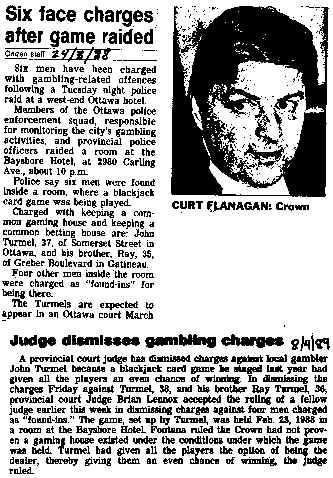 Judgment of Judge Fontana on the gaming house found-ins charge
Judgment of Judge Lennox on my gaming house keeper charge

With this acquittal in my hands and with double jeopardy laws to back me up,
I started what they called the first public gambling casino in Quebec: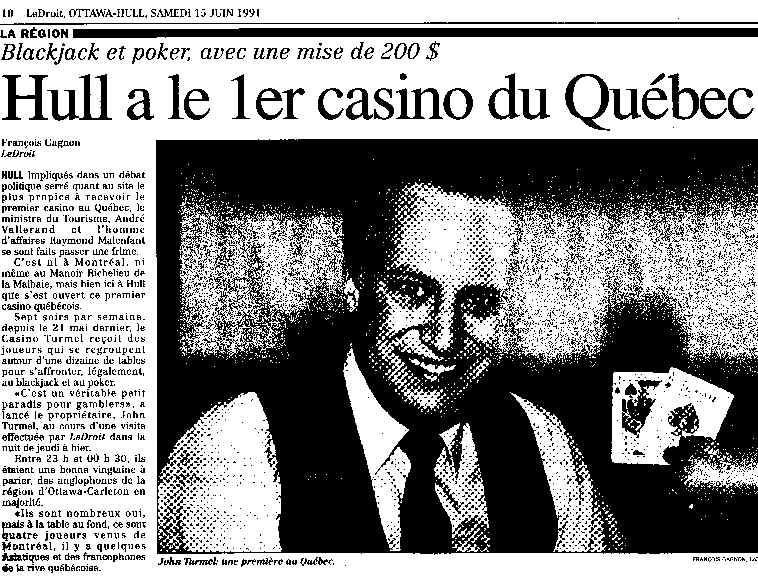 The authorities really didn't like having such a spectacle on public display.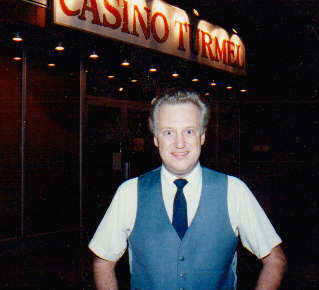 They tried to shut me down in civil court but it didn't work so they just ignored the
double jeopardy laws and: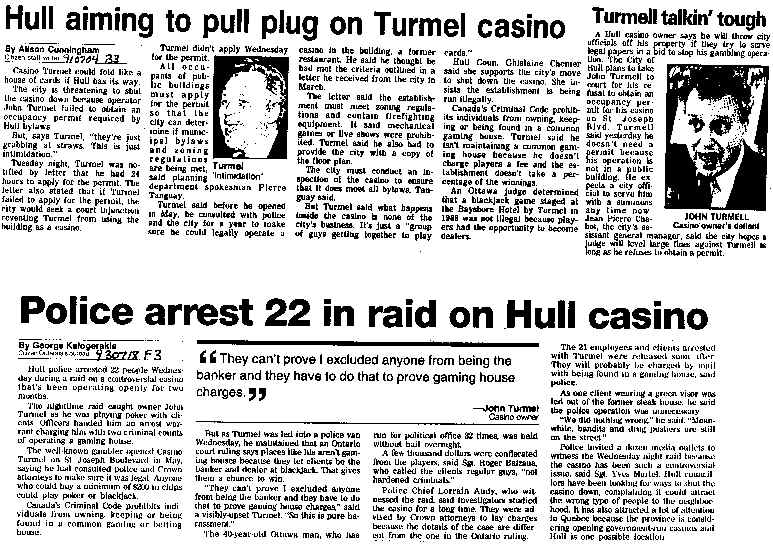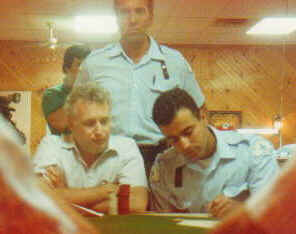 Then another trial where the judge ruled that he didn't care what the
Ontario judges had ruled so: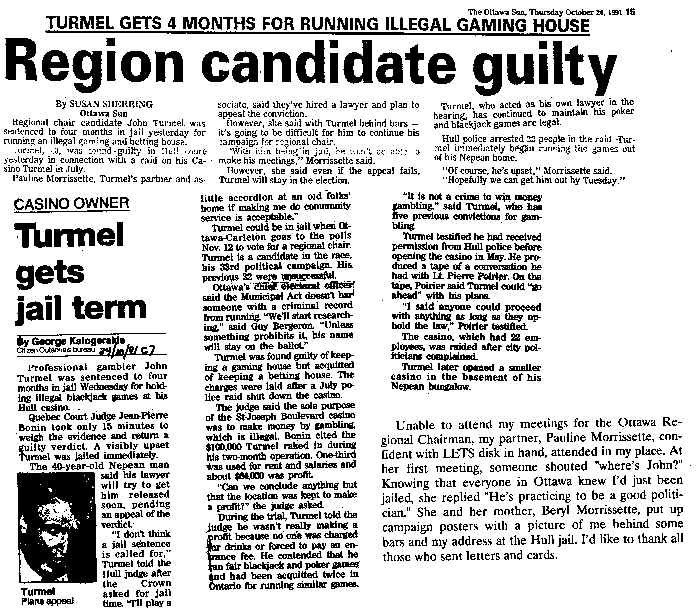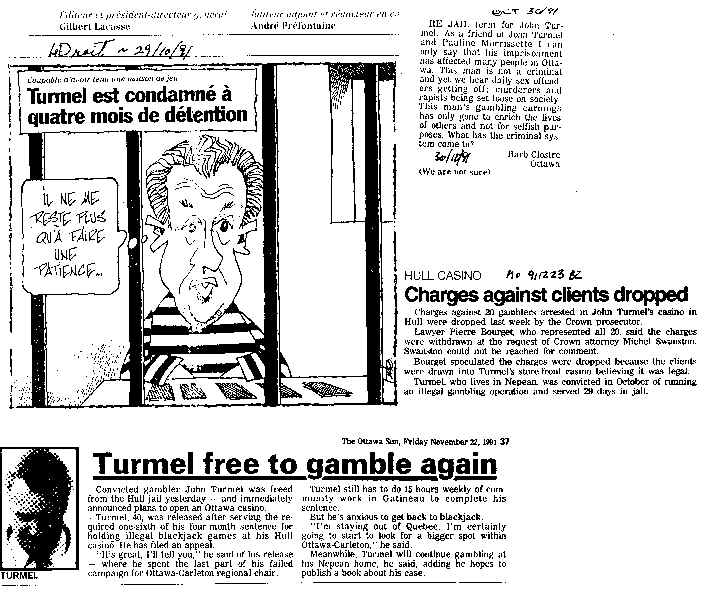 My opinion of Judge Bonin's decision...

So back to the original jurisdiction in Ontario....


---